Board of Directors
Executive Committee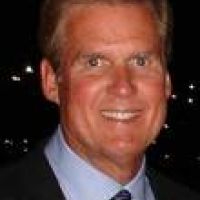 Bill Stadtlander
Board President William Stadtlander is the former CEO of Homestat Farm (a manufacturer of food products) and he serves on Ohio Health's Finance, Doctor Relations and Joint Conference committees. He was also a corporate officer of Abbott Labs and served on the board of the American Dietetic Association. He has been married to Maggie for over 40 years and they have three children: Bill, Jena and Tim. Dasher, the dog, is the newest addition to their family.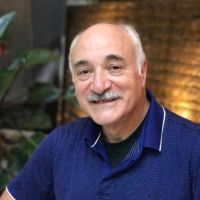 Howard Lorber
Board Vice-President Howard Lorber was originally trained as an anthropologist, and upon becoming a psychotherapist, began working with the treatment of domestic violence victims and perpetrators. His work is now focused on those who have PTSD and other acute trauma disorders. After 9/11 and the 2008 Tsunami he wanted to get involved in the development of a relief program for the affected populations. He wanted an organization that was psychotherapy focused, focused on under-served populations and was cross cultural. He is a clinician, writer, marketer and program developer.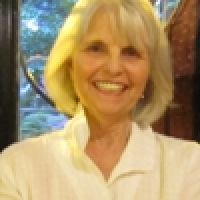 Robbie Dunton
Board Treasurer Roberta Dunton has been on the Trauma Recovery/HAP board since its inception. She is Executive Director of the EMDR Institute. Prior to working at the Institute, she was in private practice as an educational consultant, working primarily with children and adolescents who were struggling academically and/or behaviorally in school. Before that, Robbie was assistant director of a clinic that worked with children and adults who had learning differences. Robbie has four grown children and eight grandchildren.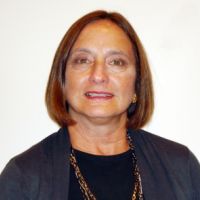 Carolyn McNally
Board Secretary, Carolyn McNally has been a board member for 5 years.  Carolyn McNally recently retired as the Director of Program Development for Area Cooperative Educational Services (ACES) in Connecticut where she developed new educational programs with member districts and community agencies.  She led program and grant development, and was responsible for coordinating the ACES strategic plan, as well as managing and fund-raising for the ACES Education Foundation. She led equity programming at ACES, including the Open CHOICE, Magnet School Parent Choice and Inter-district Cooperative Grant equity and achievement initiatives. Carolyn served as Community Liaison for ACES on a variety of local Boards.
Carolyn has previously held Principal, Administrator, Counselor and Teacher positions in Maryland, Colorado, Kentucky, Hawaii and New York public schools as well as served in other administrative capacities at ACES. She received her Doctorate in Educational Administration from Teachers College at Columbia University, where she served on the Alumni Board for 7 years.
Board Members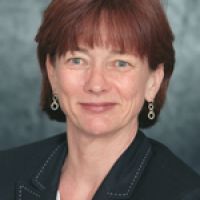 Cynthia Carr
Cynthia Carr is Deputy General Counsel and Director of International Legal Affairs at Yale University. Her practice areas are Business Transactions/Corporate Governance, International/Immigration and Tax/Trusts and Development. Cynthia received her bachelor's degree at Austin College, her JD at Harvard Law School and an LLM from New York University Law School. Her prior experience includes General Counsel at Save the Children and Associate General Counsel and Director of Planned Giving at Yale University.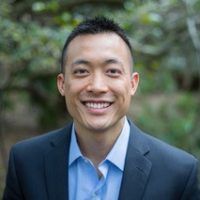 Brian Gong
Brian Gong is a timely and welcomed addition to the Trauma Recovery board.  He is a psychotherapist with a private practice in Delray Beach, FL specializing in the treatment of trauma and addiction.  He is also the co-founder and coordinator of the Southeast Florida Trauma Recovery Network which was formed in response to the Parkland school shooting.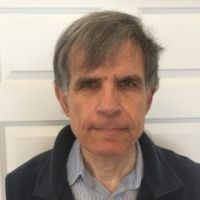 Kenneth Miller
Ken joined the board in 2019. He received his bachelor's degree at Yale College (1971), his JD at Harvard Law School (1977), his Master of Public Policy at Harvard Kennedy School (1977), and his M. Phil. in economics from Oxford University (1977). Between 1977 and 1987, Ken clerked for the DC Court of Appeals and worked for the Federal Trade Commission and then in private practice. From 1987 through his retirement in 2018, Ken served as Senior Associate General Counsel at Yale University where his principal practice areas included investment management, antitrust, corporate governance and taxation of nonprofits.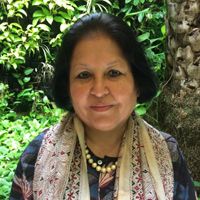 Sushma Mehrotra
Dr. Sushma Mehrotra joined the board in February of 2020.  She is a clinical psychologist and consultant psychologist with over 30 years of experience, located in Mumbai, India. Her work as an international trainer for EMDR training and as Founder/President of EMDR Asia (2010-2017) takes her throughout Asia and beyond. 
Staff Board Member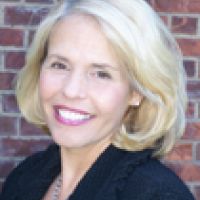 Carol Martin
Carol Martin is the Executive Director of Trauma Recovery, EMDR Humanitarian Assistance Programs. During her career in nonprofit management, she has served as a senior officer for two organizations with revenues exceeding $200 million; The Fashion Institute of Technology and Southern Connecticut State University. She also worked as an associate vice-president for Save the Children and Director of Development for Yale School of Public Health.
INTERESTED IN BECOMING A BOARD MEMBER?
Please review the attached documents and if you have any questions please contact us here.