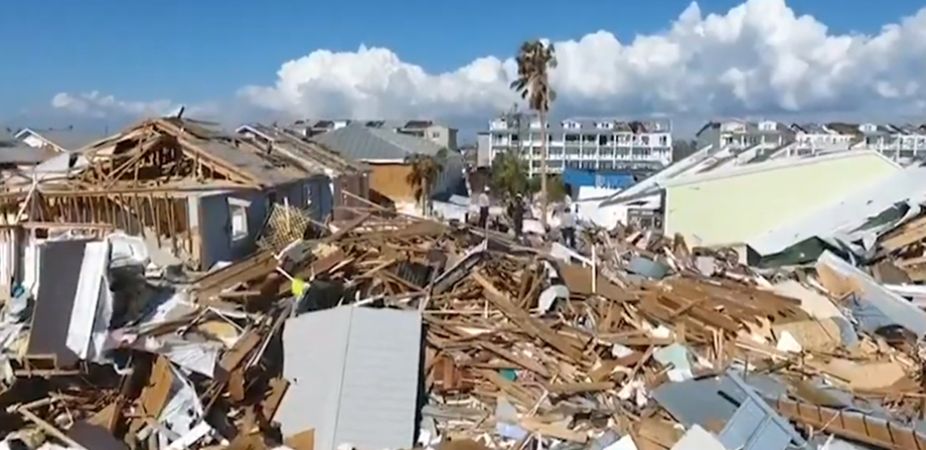 Training Florida Keys
One TRN Organizer's Story
Until you've lived it, smelled everything rotting out on the road, lost everything, and seen the suffering of everyone you know, you cannot fully understand the trauma that devastation and loss from Hurricane Irma left on the Florida Keys community, " says Sarah Brawer, Counselor, MA, CAP, LMHC and coordinator of the new Florida Keys Trauma Recovery Network.
The Aftermath of Chronic Stress
Brawer, struggling with the loss of all she valued and identified with to the storm, and trying to navigate basic subsistence, federal assistance and insurance claims, identified the chronic stress and growing desperation she was feeling and the toll it was taking on her.  She knew survivors dealing with massive loss to the storm, trying to cope and rebuild their lives might not understand their need for mental health care.  She found support from colleague Dailey Grainger PHD ARNP.  Together they sought and secured Trauma Recovery's EMDR training for mental health clinicians treating the survivors in the 180-mile geography that comprises the Florida Keys.
Florida Key's Training
They began with two weekend trainings in a Fire Station and twelve therapists.  Eighteen months after the hurricane, they have TR|HAP EMDR-trained clinicians on the ground helping survivors and first responders throughout the Keys still struggling with their experiences and recovery from the storm.
Brawer is passionate about aiding the Keys community, end to end.  She has witnessed the dramatic healing EMDR provides by treating a suicidal victim at the Mayor's home, a veterinarian coping with record pet euthanasia's post storm and client-owner's deep grief, and first responders dealing with numerous fatalities and no morgue in the first days following the storm.  She has obtained support from politicians, Fire and Police departments, and local rotaries through proactive engagement and education.  These and other organizations in the county continue to refer patients to the TRN.  Brawer and her fellow TRN members take pride in the fact that the group has become a well-known resource within Monroe County and that they are building community resilience with their work.