Session 201
Capacity Building: Trajectory in Asia and Community Preparation & Planning for Disaster Response with EMDR Therapy in Parts of Asia
Summary: 
This presentation will cover the capacity building of Asian mental health professionals in EMDR therapy and the initiatives taken for large-scale disaster responses. EMDR therapy trainings started soon after its presence in the USA and Europe in the 1990s. Local EMDR associations/societies were established in most Asian countries. Initially conducted by Trainers from the USA and Europe, which gradually were replaced by permanent resident Trainers who were initially accredited in the USA or Europe. In 2017 the Board members of EMDR Asia formed the Training, Standards and Accreditation Committee (hereinafter "TSA Committee") to augment the standardization of training, certification, and accreditation in Asia and to monitor the quality of delivery.
This presentation will sketch the historical trajectory of establishing Training Standards in Asia initially with the personal attention and guidance from Dr. Francine Shapiro. Advisory group formed consisting of trainers from the EMDR Institute, Trauma Recovery/HAP, Trauma Aid Europe and Asian trainers selected by Dr. Francine Shapiro. This was followed by permission to use the training manuals by the EMDR Institute and the involvement of Trauma Recovery/HAP for providing technical assistance to support.
The number of EMDR therapists are increasing and several trauma relief initiatives have been reported. There are EMDR Associations with volunteers eagerly waiting to respond soon after emergencies and to offer their services for relief operations. However, we as EMDR leaders find it challenging to make an entry soon after disasters, natural or manmade. Mental health, though considered essential, takes a back seat. So, the main question is how and where to begin?
In this presentation, we share the experience of large scale EMDR Therapy intervention, to include planning, commencing, observations, feedback, research, illustrations and local challenges. The interventions were from India, Sri Lanka, and Nepal after the manmade and natural disasters. The teamwork of EMDR Association volunteers and support from Trauma Recovery/HAP and Dr. Ignacio Jarero were the key drivers of the humanitarian projects which ended in several trainings for local level capacity building and outreach to trauma victims.
Learning Objectives:
Participants will recognize the historical journey of EMDR Therapy Training in Asia, and the challenges and capacity building of Asian Mental Health Professionals.
Participants will be able to identify the community-based needs and activities, related planning, approval and acceptance of large scale EMDR Therapy interventions by community and authorities.
Participants will recognize the importance of community preparations, training, and capacity building of local mental health professionals.
About the Presenters:
Sushma Mehrotra is the Founder President of EMDR Association, Asia (2010-2017). Currently, she is Chair of the Training, Standards & Accreditation Committee of EMDR Asia, leading the team of EMDR Asia Trainers for establishing training, standards and accreditation. Sushma is also Founder President of EMDR India (2013-2017). She is invited to the Philippines, Sri Lanka, Uganda, Afghanistan, Indonesia, China, Singapore and Bangladesh, besides providing EMDR therapy training in India.
Sushma is currently President of the Bombay Psychological Association, a board member of Trauma Recovery, EMDR Humanitarian Assistance Programs (HAP), Durbar Mahila Samakhya Committee (DMSC), a collective of Sex Workers, & EMDR Global Alliance.
She is practicing as an independent Clinical Psychologist & Psychotherapist in Mumbai.
Chintan Naik is a practicing psychologist and EMDR trainer (Part 1) accredited by EMDR Asia. He has been a certified EMDR practitioner for the last 10 years working with complex trauma cases including clients with personality disorders. He has keen interest in understanding the evolution of maladaptive personality traits and using EMDR and other approaches in addressing them. He has been felicitated with a certificate of appreciation by Trauma Recovery/HAP in October 2018. He has been providing basic training in EMDR as one of the team members in India, Nepal, Sri Lanka and Afghanistan.
Presenter(s):
Sushma Mehrotra, Founder President of EMDR Association, Asia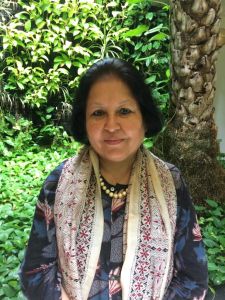 Chintan Naik, certified EMDR practitioner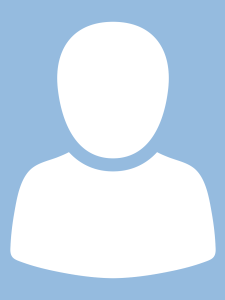 Day & Time: Saturday, April 22
10:00 AM – 11:30 AM
Length of time: 90 minutes
Credits: 1.5 EMDRIA CEUs and 1.5 CEs
*Pending approval.