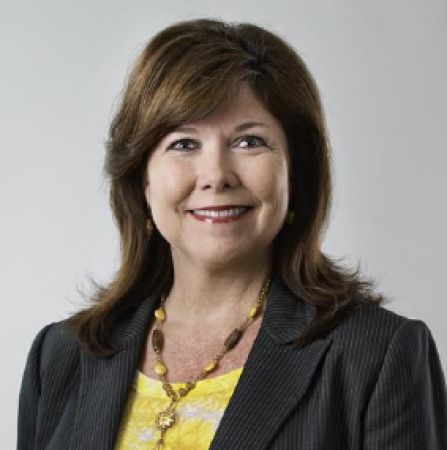 Client Results Lead to Agency EMDR Training
When Beth Rogers-Doll, Ph.D., executive director of Agnesian Behavioral HealthCare, saw stunning client success with EMDR therapy in her practice, Doll & Associates, she knew she had to share this therapy with her colleagues. Originally trained in EMDR in 1999, she had not really used EMDR until retraining with Trauma Recovery, EMDR Humanitarian Assistance Programs in 2012. Following retraining, she proactively applied EMDR and saw dramatic progress in client healing. She knew many more needed help in her Fond du Lac, Wisconsin community, and began searching for a means to bring EMDR training to Agnesian HealthCare.
Grant Funds First Training Wave
Dr. Rogers-Doll discovered Trauma Recovery, EMDR Humanitarian Assistance Programs through a referral. She turned to Agnesian HealthCare's Foundation to help achieve her clinician-training goal. The Foundation, sponsored by the Congregation of the Sisters of St. Agnes, awarded a grant to train eighteen clinicians in EMDR I and II. She believes the Foundation's commitment to enhancing patient care and pioneering initiatives led to accepting her first grant application based on details of her practice results and client stories. Through subsequent Foundation grants, a total of 52 clinicians and pre-doctoral students have been trained in EMDR I and II to date. Dr. Rogers-Doll reports all those trained in the first wave are pursuing EMDR certification.
Different Training, Better Results
Dr. Rogers-Doll says there is no comparison to the EMDR training provided by Trauma Recovery. The trainers, facilitators and consultants are expert in EMDR technique, but equally invested in teaching client care. Trauma Recovery training is unique in helping therapists learn to communicate about EMDR with patients and the interpersonal skills required to help clients overcome anxiety and explore past trauma. Dr. Rogers-Doll says, "to gel clients to deliberately revisit their trauma requires an act of faith." Post-training consultation sessions help therapists draw on both the empirical evidence of EMDR's efficacy, and the strength of their own convictions in the therapy, lo approach diverse clients and their issues. Rogers-Doll, an approved EMDR consultant, meets bi-weekly with her staff to give therapists the benefit of sharing EMDR client experiences, opportunities and problems. These sessions support the EMDR therapists, and serve as an opportunity lo learn and improve their skills with understanding and new ideas.
Beth Rogers-Doll stales that EMDR therapy has completely changed her practice, that clients are getting better faster, and staying well. Today EMDR is standard practice at Agnesian HealthCare and successful use and outcomes continue to grow. St. Agnes Hospital's Inpatient Unit now uses EMDR to build resources in distressed new patients in a calm, safe space. In addition, the hospital recently received three honors from the Southeast Regional Trauma Advisory Council.