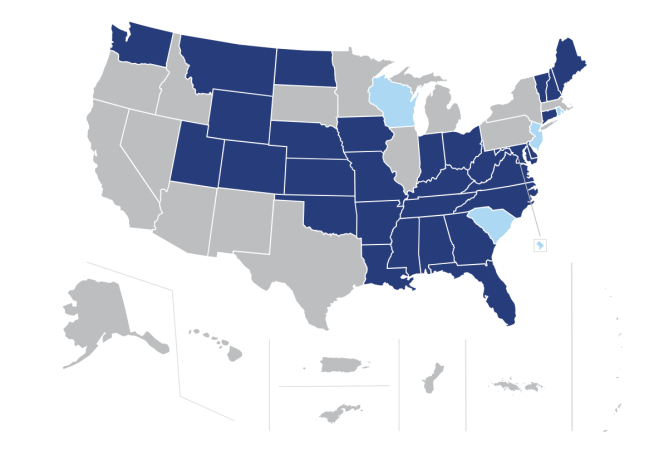 The Importance of the Social Work Compact, PSYPACT, and Counseling Compact
The latest news about the various interstate compacts.
For those of you who are not aware of the interstate compacts, there are three that we are tracking:
Social Work Licensure Compact,
Psychology Interjurisdictional Compact (PSYPACT),
and Counseling Compact.
These interstate compacts are important! Each compact allows licensed professionals in one compact state to facilitate interstate practice for someone in another compact state without a license in the other state. Each compact has its own set of states that participate. If enacted in all states, this will help build local capacity after manmade or natural disasters when it is needed most.
First, the Social Work Licensure Compact has added Missouri to the roster of states that participate in 2023. If you'd like to see a map of all the states participating or with legislation pending, please go here: https://swcompact.org/compact-map/
Next, several new states have been added to the PSYPACT in 2023: Florida, Michigan, North Dakota, Rhode Island, South Carolina and Wyoming. The Compact map can be viewed here: https://psypact.org/mpage/psypactmap
Finally, the Counseling Compact has had 11 new states enact the compact in 2023: Arkansas, Indiana, Iowa, Kansas, Montana, North Dakota, Oklahoma, Virginia, Vermont, Washington and Wyoming. The Compact map can be viewed here: https://counselingcompact.org/map/
Should you find that your state is not part of a compact, please advocate for state adoption by contacting:
your local state legislators
the state chapter of your national membership organization and/or
your state board.